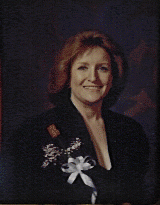 Available Presentations for Organizations:
How to Market Your Self in 2008
What You Need to Know Before You Start a Website
How to Get a Book Published
Pros and Cons of Self Publishing
Available Presentations for Educators:
Using Art to Motivate Your Students in Every Subject Area
The Ins and Outs of Photoshop and How to Apply it in the Classroom
How to Inspire a Class into Publishing a Book
Available School Programs:
I Can Make You into Anything I Want! Grades 2 – 8.
How to Make a Book Dummy: Grades 5-12.
You're Only as Good as Your First Line: Grades 4-9.
How to Improve Your Artwork: Grades 3-9.
Current Book in Progress: Grades 4-12
How History Can Become a Story: Grades – 4-9.
How to Earn a Living Being A Writer: Grades 8-12.
The Computer as an Art Tool: Grades 4 – 12.
Show Don't Tell with Writing and Illustrating: Grades 2-6.
How to Use Crafts, Games and "How to" Articles to Get Published. Grades 6-9.
How to Get Published for Children. Grades 5 – 10.
Please contact to request more detailed information.